While we all know the benefits of a consistent social media strategy, we'll just let the numbers do the talking.
One of our client's, Steve Trang from Stunning Homes Realty, signed up for a beta version of our Social Posting Add-On (paired with our Content Curation Add-On). Within 10 weeks, his views on IGTV exploded. With our Add-Ons, he went from 7K views to 158K views. 😲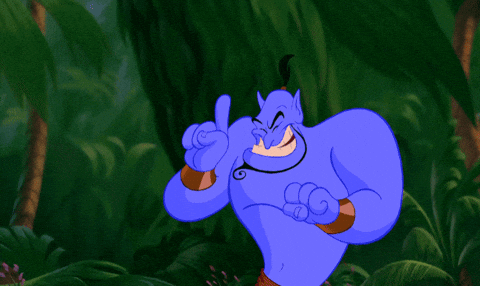 I know. Those are some seriously crazy, jaw-dropping numbers.
His Instagram inbox is full of notifications and engagement every. single. day.
How did he get over 22x the IGTV views in only 10 weeks? 
The secret to Steve Trang's social media success was the combination of hands-off solutions: our Content Curation and Social Posting Add-Ons. 
With a dedicated Content Curator to curate, repurpose, write copy for, and schedule his social media assets, he posts valuable, engaging content every day.
Just look at these awesome results:
The Content Curation Add-On
With this Content Curation Add-On, we paired Steve Trang with a designated Content Curator to watch his awesome, long-form content and:
Choose the most engaging clips for social media

Write awesome headlines based on proven research and best practices

Choose quotes that will resonate with his target audience

Submit all of that to his designated content designer on his behalf
Our Content Curators are Marketing Rockstars
All of our Content Curators are passionate about social media, copywriting, and making your content shine. They're armed with the most up-to-date industry knowledge and training like:
Actionable or emotionally-captivating clips resonate the most with audiences

Odd numbers perform the best in headlines (and result in

a 20% higher click-through rate

)

Headlines

Phrases

that have proven to increase engagement
Their industry knowledge and training combined with their insights into Steve's brand, audience, and voice was a recipe for success.
The Social Posting Add-On
In a nutshell, our Social Posting Add-On provides a convenient solution to make sure that you post consistently across all of your social media platforms. 
Your Content Curator will:
Research your brand and fully understand your voice, style, and tone

Write optimized copy to pair with your assets

Research the best hashtags for your brand and industry to increase your reach

Schedule the posts on your behalf
How Did We Write Copy That Matched His Voice and Audience?
Before his Content Curator started to repurpose and write his copy, Steve Trang has an in-depth, agency-style onboarding call with our team.
This call helped us to learn more about:
Insights into his target audience including goals, pain points, and demographics

His tone and style (for example, professional, relatable, fun, authoritative, etc)

His A/B testing results and the words/phrases that perform best with his audience

His social media strategy goals
If you pair the Social Posting Add-On with Content Curation (like Steve Trang), the same Content Curator will curate your content and write your social copy. This ensures they're super familiar with your content and your brand.
Interested in Our Social Posting and Content Curation Add-Ons For Your Own Brand?
Our Content Curators are excited and ready to work with you to get awesome results like Steve Trang's! 
These Done-For-You Add-Ons are only available when paired with our Pro or Influencer plans. That way, our amazing team of content hackers and template designers can repurpose beautiful, optimized assets to post on your social media platforms. 
Learn more about our plans here, and book a time to talk with our team. We'd love to help you make the most of your already awesome content.
A show and podcast where we interview content marketing gurus about how they crush their digital game.
Shaina Weisinger
CEO
Shaina Weisinger is the founder and CEO of Repurpose House, which turns your content into unlimited videos and images. Shaina is on a mission to show content creators the untapped potential and repurposing power of the content they already have. Shaina loves to laugh loudly, be obnoxiously competitive on the volleyball court, treat her dogs as her kin, and recover from tripping on or running into almost everything within a five-foot radius.